KLUCZOWA ROLA W CIĄGŁYM DOSKONALENIU PROCESÓW

Każda organizacja dążąca do osiągnięcia najwyższego poziomu jakości, najlepszego czasu dostaw i najniższych koszów operacyjnych ma w każdym dziale specjalistów, którzy poświęcają swój czas na doskonalenie procesów. Specjaliści ci są często certyfikowanymi Green Belts. Są oni zaangażowani w optymalizację codziennej pracy działu i często odgrywają kluczową rolę w tworzeniu wymaganej zmiany sposobu myślenia na kulturę doskonalenia.

Green Belts są ambitne i mogą łączyć swoją wiedzę w zakresie Lean Six Sigma ze swoim doświadczeniem, by umożliwić swojej organizacji dochodzenie do doskonałości. Z tych względów kurs Green Belt może znacząco przyczynić się do rozszerzenia perspektyw twojej kariery.
KURS LEAN SIX SIGMA GREEN BELT

Lean Six Sigma Green Belt jest sześciodniowym kursem stacjonarnym. Podczas tego kursu dowiesz się, jak można wnieść znaczący wkład w projekty i inicjatywy. Cztery dni są skoncentrowane na Six Sigma, nauczaniu, jak działać w strukturze projektu DMAIC. Będziesz się skupiał na rozumieniu i wdrażaniu różnych narzędzi six sigma. Pozostałe 2 dni są poświęcone tematyce Lean, nauczaniu, w jaki sposób możesz identyfikować, a następnie likwidować marnotrawstwo w procesach, tworząc w ten sposób płynność, której poszukujesz.

Tematyka ta jest przekazywana w tak praktyczny sposób, że możesz uzyskaną wiedzę natychmiast wykorzystywać w praktyce. Więcej szczegółowych informacji, takich jak program i omówienie kompetencji, znajdziesz w naszym prospekcie.
On the basis of

827

reviews obtains The Lean Six Sigma Company with the service

Kurs Green Belt (zielony pas)

a score of 9 out of 10.
PRAKTYCZNE INFORMACJE

Poniżej znajdziesz praktyczne informacje na temat programu, głównych tematów, ceny oraz terminy. Poproś o prospekt, aby uzyskać więcej informacji, takich jak czas, szczegółowy program, grupa docelowa i cel kursu.
6 days theory in blocks of 2 days + practical assignment.

Lead time theory 1-2 months (see course dates).

Lead time practical assignment 3-5 months.

Average revenue practical assignment: > 30.000 euro.

Theoretical part will be passed at a sufficient score at the exam.

Practical part will be passed when successfully completing your Lean Six Sigma project.

Classroom hours are between 9.00 – 17.00

Theory can be followed seperately from practical assignment.
After this course you will be able to:
Understand the Lean Six Sigma philosophy and translate this to your own work environment.

Execute a Lean Six Sigma improvement project at departmental level.

Apply the Lean Six Sigma tools and techniques on your own company processes.
After successfully completing the exam you will receive the internationally recognised Lean Six Sigma Green Belt theoretical certificate. After completion of your practical assignment you will receive the practical certificate and you will be a practical certified Green Belt.

Part 1 - Lean Thinking

2-day course covering Lean techniques such as:
5 principles of Womack
7 Wastes
Value Stream Mapping
Improvement tools
These days have been set up around a simulation which runs as a guideline through the training.

Part 2 - Six Sigma

The next 4 days will cover the Six Sigma project structure and associated techniques. The main thrust of these days are:
Background of Six Sigma
Define phase: Selecting a project and determine customer demand
Basic statistics
Measure phase:Determine critical impact factors
Analyse phase: Root causes and analyzing data
Improvement phase: Generating solutions and piloting
Control phase: Control plan and project closure
Part 3 - Practical assignment

After passing theory exam, you are expected to complete your practical assignment. Under the guidance of your Master Black Belt you should complete a project that will have improved process according to the Lean Six Sigma standards as a result. Such project usually delivers hard benefits in the range of $10.000 to $100.000.




For local prices, please visit the website of the country where you want to take the course.

6 day classroom theory course

Pricing includes:
Classroom tutoring by a Lean Six Sigma Master Black Belt

Course materials (reference book, slide pack)

Exam (and 2 re-exams if required)

Certification (evidencing Lean Six Sigma theoretical knowledge on a Green Belt level)
Practical Assignment

Pricing includes:
8 hours of coaching by your Lean Six Sigma Master Black Belt

Formats / tools overview

Project Assessment

Certification (evidencing Lean Six Sigma theoretical knowledge and practical experience on a Green Belt level)
Pricing does not include:
ISO18404

Process improvement is a profession and a skill. To successfully improve processes with Lean Six Sigma various competencies are a must. The organisation that determines the international standards, the ISO, has set the standard of competencies needed to fill the critical roles within a Lean Six Sigma organisation. The roles they have defined are:
Lean Practitioner

Lean Leader

Lean Expert

Lean Six Sigma Green Belt

Lean Six Sigma Black Belt

Lean Six Sigma Master Black Belt
The Lean Six Sigma Company has used the ISO 18404 as a starting point when developing the courses. For this reason, each training consists of a theoretical part and a practical part. Competencies and skills can only be shown in practice. Our certification criteria derive from the ISO standard so we can assure ourselves of the fact that participants who received their certification through us have the required competencies to help organizations with Lean Six Sigma.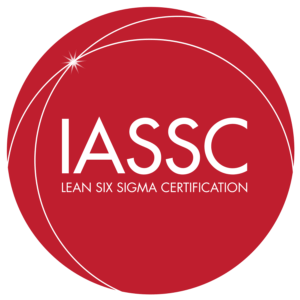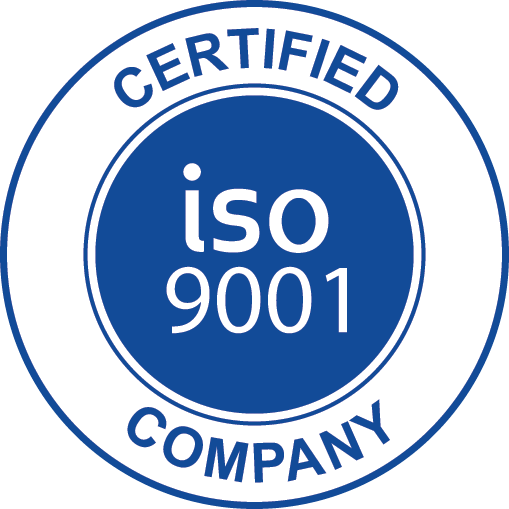 ZAREJESTRUJ SIĘ TUTAJ

Prosimy o wypełnienie tego formularza w celu zarejestrowania się na jeden z tych kursów. Skonstatujemy się z tobą najszybciej jak to jest możliwe w celu zakończenia twojej rejestracji.
POPROŚ O PROSPEKT

Poproś o prospekt, aby uzyskać więcej informacji, na przykład o szczegółowym programie, przygotowaniu, grupie docelowej i egzaminie.
W FIRMIE
LEAN SIX SIGMA W TWOJEJ FIRMIE

Chociaż Lean Six Sigma jest najbardziej znana jako struktura doskonalenia bazująca na procesie, to w rzeczywistości znacząco wykracza poza te ramy. Lean Six Sigma jest określoną filozofią, strukturą organizacyjną i doskonalenia, jak też kompletem narzędzi. Wychodząc z tego punktu widzenia Lean Six Sigma rozwiązuje problemy organizacyjne przy uwzględnieniu konkurencyjności, obniżki kosztów oraz zadowolenia klienta.

Zależnie od twoich ambicji, Lean Six Sigma może być wdrażany etapami. Każda organizacja jest wyjątkowa, nie ma powielanej strategii o uniwersalnym zastosowaniu. Wspólnie z tobą The Lean Six Sigma Company opracuje plan działania, dostosowany do potrzeb twojej organizacji.


SKONTAKTUJ SIĘ Z NAMI CZYTAJ DALEJ
Powiązany Kurs
Others showed their interest in these courses.